107qm Rental Suzhou Serviced Office & 40qm Suzhou Serviced Apartment at new representative Suzhou City Plaza, close to Metro and Main Station.
Short and Long Term furnished office area and apartment at Central Suzhou for affordable price at high service quality.
Exclusively for Chinese, German and English-speaking companies and private persons. Who comes first, will be served first. Free to rent at end of March 2020.
If you are interested in, please write email to [email protected] or call 0086-13482438080 (Karlheinz Zuerl, German)
---
The demand for serviced office and apartments in Suzhou City is high. The term of the lease period for our serviced office and apartment in Suzhou is flexible: Whatever is most favorable for you.
Our idea to share with you: quiet living and working in Suzhou, close to public transportation system to join every interesting event in downtown or Shanghai within 10 minutes to 1-hour travel time.
We rent out to those managers and their families looking for a serviced office including apartment at same building (no waste of travel time), close to Suzhou Railway Station, Hongqiao Airport and Hongqiao Railway Station. Booking monthly or even yearly or longer.
This is a very new apartment in a new compound (opening was January 2016). See expose, details, pictures, maps, prices, etc. on request.
Further information, see Wikipedia.
No commission requested, due direct rental from landlord GTEC (spoken languages: German, English, French, Chinese)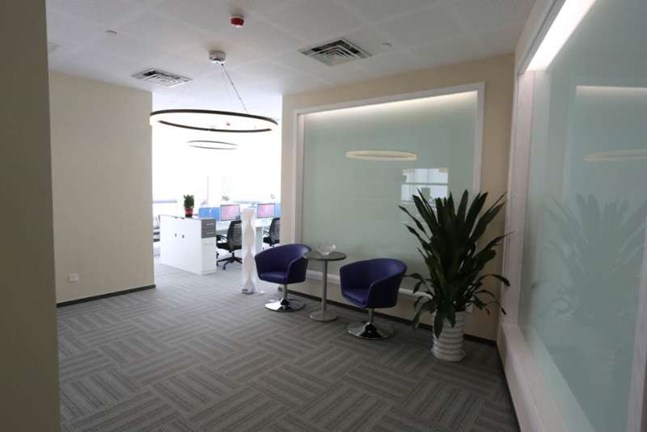 Real estate size: 107qm + 40 qm
Construction year: January 2016
Address: Pinglong Lu No.251, Suzhou City Plaza
---
Contact: Mrs LU Jinmei 陆 㱈妹 (Chinese)
Mobile: 0086-15906134548 or 0086-17768015170
Contact: Mr. Karlheinz Zuerl (English, German)
Mobile: 0086-13482438080
Email: [email protected]