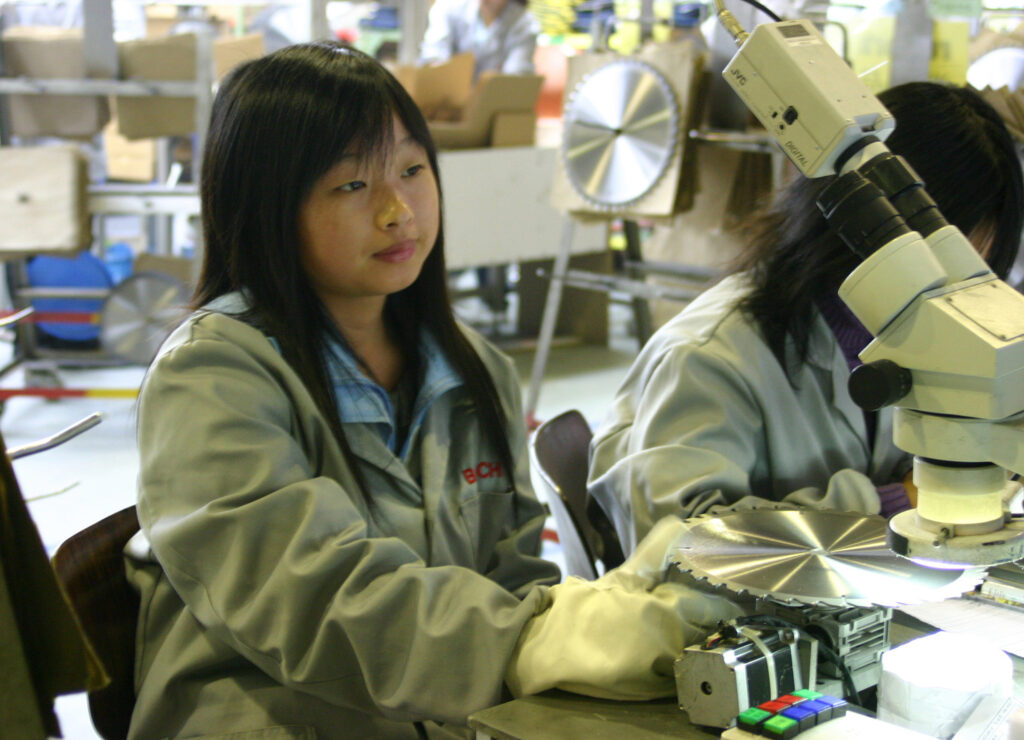 Summary:
Mixed prospects for business development in the regions. In times of uncertainties, is it unpredictable? Please read details for Asian countries like China, Vietnam, India and others.
Nothing is so stable like the change and up and down in economy
For sure, interest rates rise to curb inflation rates, this causes turbulences in a challenging economic environment in Asia in 2023. Economies with high levels of household debt, such as South Korea, will slow sharply. However, consumer spending in India and Indonesia will continue to be affected by cost-of-living strains, but not by any forced household deleveraging.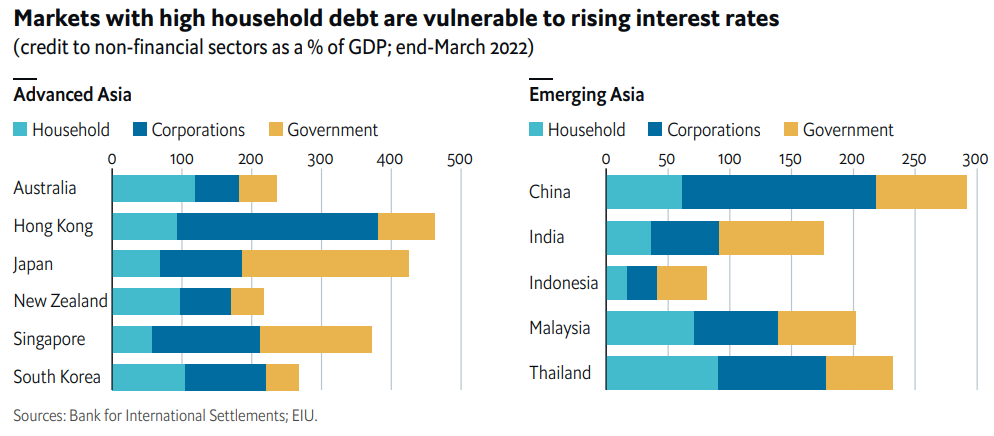 ---
China's domestic challenges, e.g., to deal with covid, will probably cause a less confrontational approach in international affairs and lower geopolitical risks, at least within first half of 2023.
ASIA
Asia will face difficult economic conditions in 2023. Several years of strong export growth for the region will reverse, as the EU is entering recession and the US economy slows sharply. geopolitical risk in Asia will persist as North Korea is expected to continue nuclear testing and Taiwan is preparing for elections.
The impact of higher interest rates will be the major economic theme for Asia in 2023. With the exception of China and Japan, Asia's major central banks increased their policy rates in 2022 to combat inflation and support local currencies. The effects of these higher rates on governments, households and businesses will mainly be felt next year, owing to lagged monetary policy transmission.
At the macro level, however, the main concern will be the balance sheets of households and businesses in more advanced Asian markets that have become more leveraged over the past decade or are not profitable enough to meet higher debt-servicing costs.
The additional costs will add to the squeeze caused by the higher consumer and producer prices generated by the war in Ukraine. Most banking sectors are in a strong position to withstand a rise in bad debts, meaning that the risk of systemic financial crisis is low. However, higher repayment costs will at least reduce the amount of finance available for consumer spending and business investment, acting to slow growth; at worst, they will cause widespread bankruptcy, leading to higher unemployment and prolonged downturns.
Our assumption is that household debt will prove the bigger concern, given that a sizable portion of corporate liabilities in many Asian markets have some sort of government backing.
Surprising innovations in Automotive industry
Everybody talk about electric vehicles, and already know, it is not the solution in zero carbon for our planet. In this context, Porsche took action and has replaced gasoline with air and water. The automaker has filled up a 911 for the first time with a new synthetic fuel created out of thin air and water. The fuel was developed by a company called "Highly Innovative Fuels".
The company makes the fuel at a wind-powered plant in Punta Arenas, Chile, near the tip of South America, where the wind blows an average of 270 days per year. The fuel combines carbon captured from the atmosphere with hydrogen sourced from the water to create methane, which is converted into a fuel that works the same as gasoline.
Why I wrote it here, about Asia outlook? It shows, whatever you are planning in Asia in short run, you need an exit strategy in at least mid-run.
CHINA
Even as forecasting China's economic seems futile, considering the unprecedented 2022, many Western companies noted that they were continuously ripped off while navigating through last years. Nonetheless, recent legislation signifies that "Common Prosperity" and digital transformation shall continue to dominate forthcoming regulations in 2023 and beyond.
For companies, it is crucial to be informed of new policies and changes, as they can significantly impact business operations and strategies.
What is "Common prosperity"?
Common Prosperity first appeared in 1953 in People's Daily newspaper. The term reflects the fundamental collective society in China. It is still predominantly in the Prospect Vision of the year 2035 in the Fifth Plenary Session of the 19th Central Committee of the Communist Party of China (October 2020). The principle refers to prosperity for all people. In practice, Common Prosperity underlines socioeconomic reforms to alleviate poverty in the poorer regions and reduce socioeconomic polarization between the urban and rural areas.
Common Prosperity in legislation
Sustainable economic growth and high-quality development are the key of achieving Common Prosperity. For example, the revised "Anti-Monopoly Law", effective from 1 August 2022, elevates legal liabilities for larger companies from monopolizing the market and eliminating smaller competitors. Furthermore, the revisions prioritize anti-trust policies to ensure sustained market development and fairer market practices.
More recently, the revised "Unfair Competition Law", draft issued on 22 November, strengthens legal protection for small and medium companies ('SMEs') in China.
In 2023, curbing monopolies and optimizing a fairer market for SMEs shall continue.
Digital transformation of SME
SMEs are a driving force in China. Accounting for 50% of taxes, 60% of GDP and 70% of technology innovation, SMEs significantly contribute to economic growth. However, Industrial digital transformation for SMEs can be financially and practically challenging to implement.
Nevertheless, the digital transformation of SMEs is key to long-term development, reducing reliance on the external environment, and accelerating the overall digital economy. So, the SMEs are sitting between the devil and the deep blue sea. What to do?
The Ministry of Industry and Information Technology issued the "Guide to the Digital Transformation of Small and Medium-sized Enterprises", effective from 3 November 2022. This guide calls local governments to support digital development in SMEs. The guide reflects Common Prosperity principles in fostering high-quality and sustained development for smaller companies, focus on lowering investment barriers for SMEs to upgrade software and integrate into a digital ecosystem.
Specific provisions promote the following:
providing small, fast, lightweight, and precise products and solutions
researching, developing, and promoting low-code products and services;
developing subscription-based software services
helping SMEs to create, deploy, use, and adjust digital applications themselves, and
improving SMEs' secondary development capability and demand response capability.
Overall, digitalization plays a vital role in China's socioeconomic development. In 2023, local supportive policies would be issued by local governments to expedite internet applications for SMEs, upgrade company infrastructure, and make business operations more efficient and cost-effective. In addition, forthcoming cyber and data security regulations and rules are anticipated across sectors. Cyber security needs to be increased in conjunction with increasing effort in digitalization.
What it means for foreign investment in China
For foreign companies to survive and develop their business further, understanding China´s Common Prosperity and its practical implications are essential. Aligning business strategies with Chinese politics and policies determines a company's success and profits significantly.
The days of leveraging cheap labour in China or a western brand story are long gone. Sustainable investments that fulfill China´s Common Prosperity are here to stay. It is clear that foreign investment in China has moved into a new era.
Distracted by domestic affairs, China tries a different geopolitical approach. China's economy is forecast to grow in 2023, as covid-19 management becomes more pragmatic. Still, the risk of a chaotic outcome—involving a stretched health system and a significant death toll—will be high. President Xi´s demonstration of China's rising strength, the trade tariffs, sanctions and heightened geopolitical risk that have come with his muscular foreign policy have dragged on China's economy and made international firms cautious about expanding their footprint in the country.
While China is not able to conduct a foreign policy U-turn, especially with Mr Xi still in charge, we believe that China will seek more favorable international conditions in 2023. There were signs of this approach at the G-20 summit in November 2022.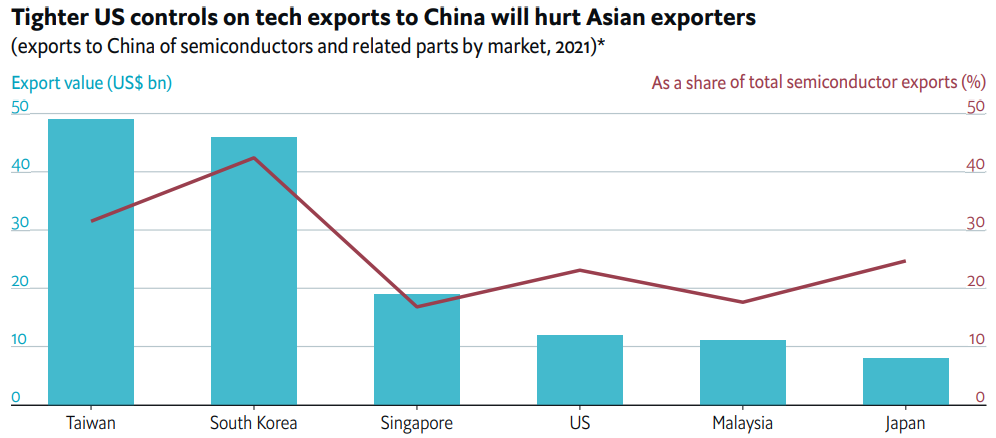 Areas to watch for meaningful change in Chinese policy will include trade purchasing commitments and concessions. Restraint ahead of Taiwan's elections in January 2024 would be a further indication of change. China's domestic preoccupations will mean a further sidelining of the Belt and Road Initiative.
INDIA
Companies who need to reduce reliance on China, but faces political uncertainty in South-east Asia due to upcoming elections in Thailand and Indonesia, will be encouraged to move their manufacturing units to India. Improvements in India's business environment and progress in bilateral trade deals make it an increasingly viable investment destination.
South-east Asia has been the focus of investors' attention in Asia as they seek manufacturing alternatives to China. However, there are political risks as well. Now, India has its moment. Higher political risk in South-east Asia will present India with an opportunity to capture more attention from global manufacturers. The free-trade area of the Association of South-East Asian Nations, as well as the bloc's centrality in various mega-regional free-trade agreements, has helped to smooth supply-chain linkages.
Transport and digital infrastructure in the region are reasonable and improving.
The dominance in India of the ruling Bharatiya Janata Party carries its own political risks, but from an investors' perspective it also offers policy continuity and means there is little chance of a change in administration. India has an obvious advantage in terms of a large and youthful labour market, while there has been incremental progress in addressing weaknesses in transport infrastructure, taxes and trade regulation. The country has risen to 52nd in EIU's global business environment rankings, now ranks above China.
Investment has accelerated in the electronics sector. The country's electronics exports rose by around 50%. Taiwan's Foxconn has planning significant expansion in India, as it seeks to diversify its manufacturing capacity beyond China. In 2023 India's presidency of the G-20, as well as the probable conclusion of bilateral trade agreement negotiations with Australia and the UK, will further help to highlight investment opportunities in the country.
THAILAND
Thailand is due to hold an unpredictable general election by May, with splits within the ruling military-aligned political bloc giving opposition forces loyal to an exiled former prime minister, Thaksin Shinawatra, an opportunity to return.
MALAYSIA
The political instability that has come to characterize Malaysia is set to persist, following the indecisive outcome of its November 2022 election.
INDONESIA
Indonesia will enter a more volatile period as campaigning begins ahead of the 2024 elections and the influence of the capable departing president, Joko Widodo, weakens.
If any questions and wishes, please contact me for a Zoom meeting in order to dig into details together, to get your benefit out of our knowledge.
Author Karlheinz Zuerl
CEO of GTEC German Technology & Engineering Cooperation
Diplomatic Council Trusted Member